Registration Reminder for KR TIC & AGM
Join the Kootenay Rockies Tourism staff, Board of Directors and guest presenters for the Association's 40th Tourism Industry Conference and Annual General Meeting on October 17-18, at the Golden Civic Centre.
In addition to catching up with industry colleagues, you will hear from industry experts on digital media, brand ambassadors, influencers, engagement, tourism advocacy, website tagging, Google Trekker and other engaging topics.
There are still a few Sponsorship Opportunities available and we are accepting Silent Auction donations until the beginning of October.
We look forward to seeing you in Golden – forty years of collaboration in building the amazing travel destination – the Kootenay Rockies.  For the next couple of weeks, we will be featuring the profiles of our Conference Speakers and Sponsors.  Here's the first two being featured and you may always view all Conference Speakers here.
SPEAKER PROFILE:
Andy Brown, Tourism Golden
As Communication & Social Media Coordinator, Andy is responsible for engaging with media and raising the profile of Golden in multiple media channels and influential press.
In addition to working with Kootenay Rockies Tourism and Destination BC, Andy collaborates with Janice – Mission Possible Communications – to bring in targeted traditional media publications to help tell the stories of Golden and surrounding area that will resonate with readers.
He also works with Social Media personalities and event organizers to help promote the wonders of Golden to the masses. A world traveller and southern Ontario transplant, Andy moved to the mountains to ski, where he was quickly re-acquainted with mountain biking, hiking and backcountry camping.
SPONSOR PROFILE:
Eclipse Creative
A Victoria-based agency, in their seventeenth year of business. They employ fourteen full-time employees and have strong, long-term working relationships with clients in Victoria, the Island, Vancouver and recently in the Kootenay Rockies region. With proven branding and marketing expertise and solid systems in place to ensure optimum efficiency and measurability, they are all about results.  Kootenay Rockies is pleased to be working with Eclipse on the What's Your Rush? campaign, which you will hear more about at the Conference.


---
Aboriginal Tourism BC announces new CEO: Tracy Eyssens
Ms. Eyssens has been a long-standing partner of Aboriginal Tourism BC (AtBC) for the past 17 years. She brings 20 years of experience working at Indigenous and Northern Affairs Canada.
She was successful in accessing $5M to support AtBC's Blue Print Strategy and an additional $1.8M to support AtBC's New Phase Strategy.

Born and raised in Winnipeg, Manitoba with heritage from the Pinaymootang (Fairford) First Nation, Tracy moved to Vancouver in 1995.
Brenda Baptiste, Board Chair for AtBC says, "We believe that Tracy Eyssens will elevate AtBC's leadership in the tourism sector over the next 5 years and beyond … her vision and energy will lead our team as we 'pull together' to continue to build a thriving Aboriginal tourism industry and sustainable economies for Aboriginal people throughout BC."
"The success of AtBC supports tourism growth across the province, making British Columbia a stronger, more competitive destination globally," says Marsha Walden, CEO of Destination BC. "Destination BC has a long history of working with AtBC and is looking forward to building on this important relationship with the benefit of Tracy's experience and leadership."
"The opportunity to inspire the world to experience Aboriginal culture while continuing to activate Authentic Aboriginal experiences is a true passion of mine," says Ms. Eyssens. "I look forward to the opportunity to advocate on behalf of all Aboriginal communities and entrepreneurs engaged in the tourism sector to support the development of a vibrant Aborignal Tourism economy.
---
Wildfire Economic Impact Survey
As we are all aware, the wildfire situation in our province is having a devastating effect on many BC residents and we are hopeful that the evacuees will get the all-clear to return home as soon as it is safe to do so. We know that the situation is also having a significant negative effect on the summer season for visitation to those areas directly affected by the wildfires and in those areas that are seeing no fire action but may be seeing impacts to visitation in their communities.
We are still collecting information from our stakeholders and our communities regarding the economic impact the situation has had on tourism businesses throughout the region. If you have already completed the survey, but feel that the situation has changed or evolved since your first submission, you can complete the survey again. Or, if you haven't already completed the survey, please do so as soon as you can.
The results of the survey will be shared with Destination BC and the Ministry of Tourism, Arts and Culture to help us determine the best way forward from here.
Wildfire Economic Impact Survey
---
TIABC NEWS

Aboriginal Tourism BC (AtBC) and Tourism Industry Association of BC (TIABC) have joined forces to provide an opportunity for more learning and collaboration with industry decision makers.

AtBC will lead its Forum on October 11 at the Musqueam Cultural Pavilion that will provide Stakeholders a vision for Aboriginal tourism over the next 5 years, capitalize on opportunities and what's trending in the fast paced digital world. The forum and AGM will celebrate AtBC's 20th anniversary and accomplishments.
Following the Forum, the AtBC Annual General Meeting will be hosted at the Westin Wall Centre in Richmond on October 12 with the TIABC Summit, which will focus on national tourism issues and provide perspectives from national tourism organizations and Members of Parliament. The 2 days of events include the TIABC AGM, the Aboriginal Tourism BC AGM, a networking reception and key industry speakers. Link here for full event details.
---
Stakeholder Profiles
BC Beer comes up big in World Beer Awards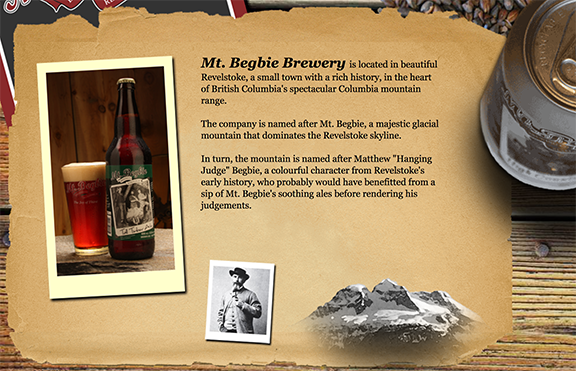 Mt. Begbie Brewing Company of Revelstoke recorded another big win for its highly decorated High Country Kolsch, which was named the world's best.  It's turning into a banner year for Mt. Begbie, which was also named 'Brewery of the Year' at the Canadian Brewing Awards in May, after winning gold medals for its kolsch and cream ale.  In partnership with Destination BC and the BC Craft Brewers Guild, the BC Ale Trail embraces the 'buy local' movement, helps showcase independent breweries and connects visitors with the unique culture at the heart of communities all over the province. For more information, visit BCAleTrail.ca
---
Eagle Pass Heli Ski – New Lodge now open
Nestled in the heart of the Monashee Mountains in Revelstoke, the boutique Eagle Pass Lodge is ready to welcome adrenaline chasers, trailblazers and peaceful solitude seekers through its doors. Eagle Pass Lodge's idyllic location has been carefully selected to ensure the utmost privacy in the very heart of nature, with all the modern conveniences you could desire. Each winter from December 1 to April, the Lodge will host 12 heli skiers at a time, providing them with an all-inclusive, unlimited vertical powder-filled trip of a lifetime.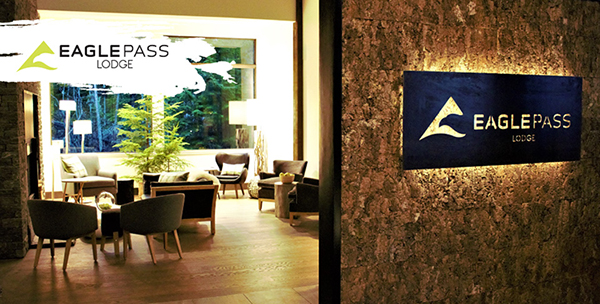 In the summer, the Lodge will play host to weddings and special events and will act as a luxury base camp for mountain bikers, motorcycle tours and adventurers.  Every detail has been taken into account to ensure guests feel right at home from the moment they arrive.