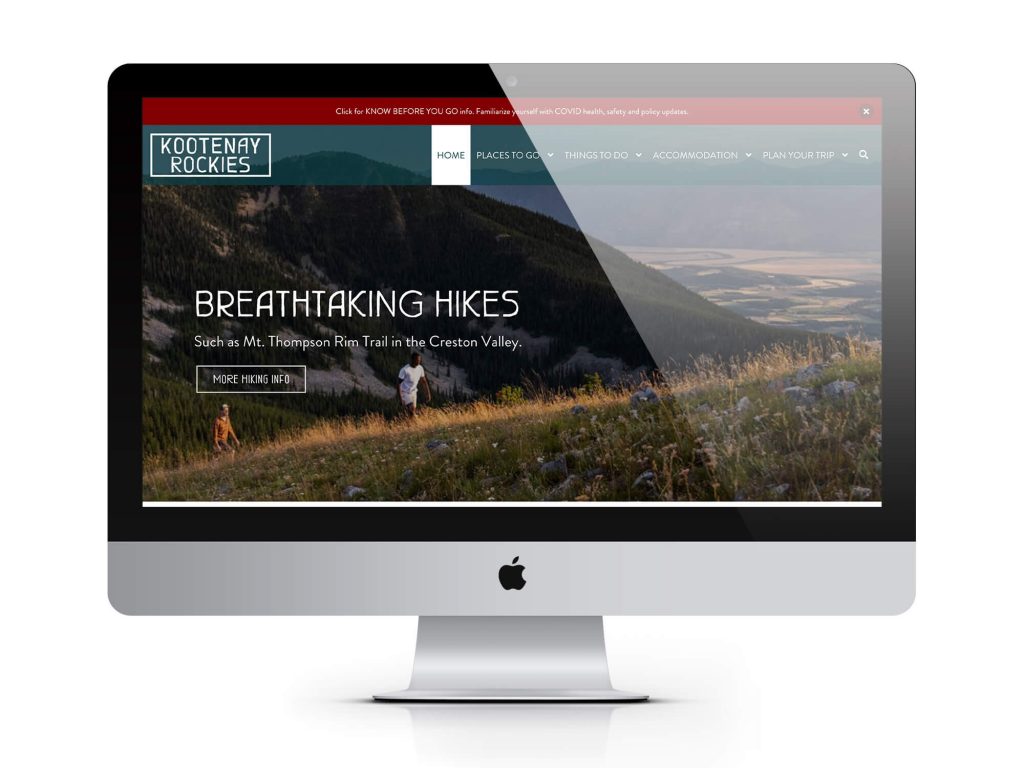 The regional travel consumer website showcases all registered tourism businesses for the Kootenay Rockies region. Online presence is available for no cost in a number of categories including Partner page or listing, Festivals and Events and Travel Offers.

Content from the Travel Offers page is considered for inclusion in the KRT monthly consumer newsletter to 6,000+ subscribers.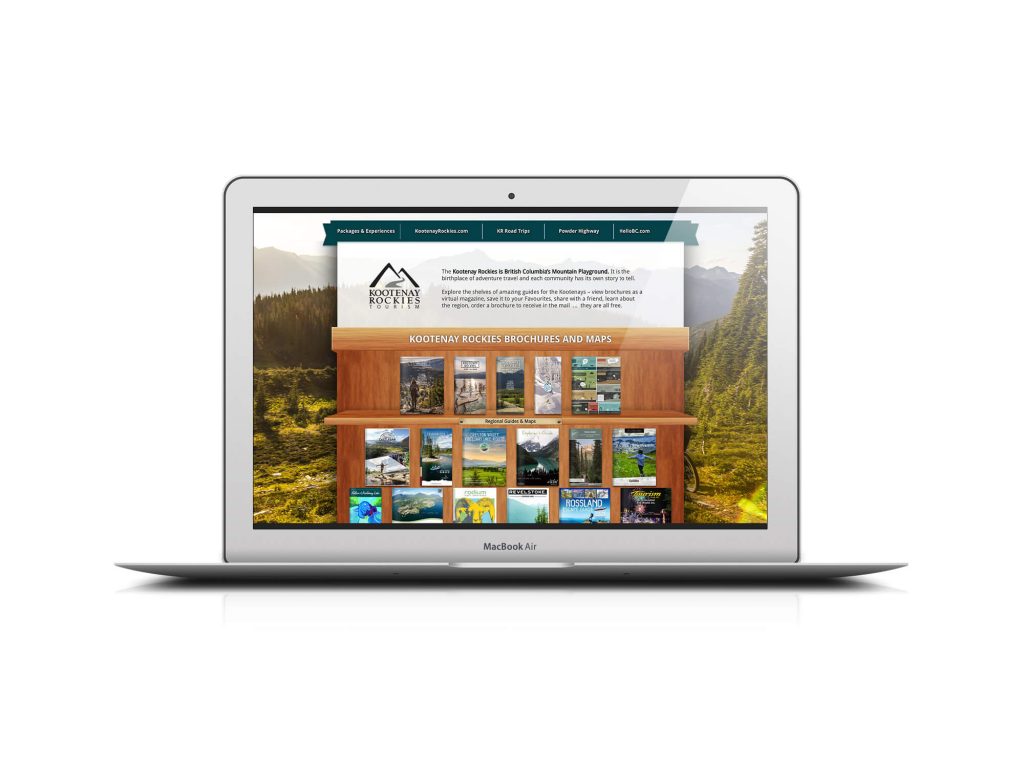 A regional mico-site showcasing all the print pieces for the Kootenay Rockies region. Brochures, maps and guides are displayed on the online bookshelf. The site includes all regional publications and maps, community guides and Partner brochures.

It is a 'one-stop' for consumers to download, print, share or view online.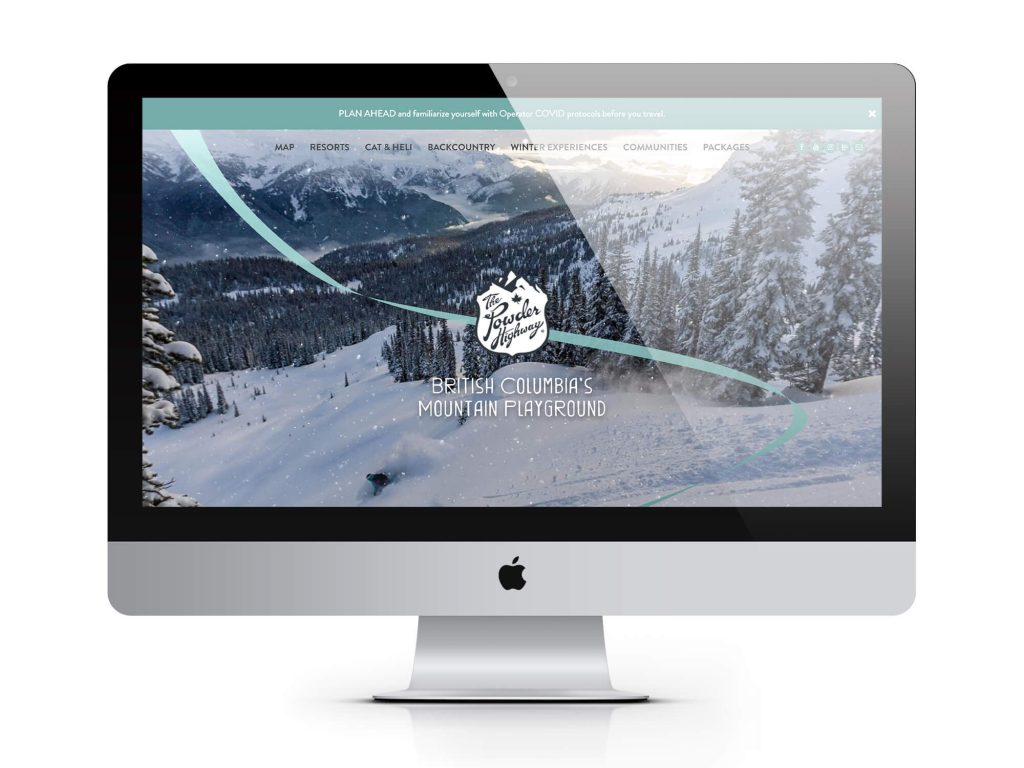 This regional micro-site showcases the winter experiences product for the Kootenay Rockies region. The region is branded as British Columbia's Powder Highway – an adventure-filled highway with a high concentration of alpine resorts, cat-skiing, heli-skiing, backcountry lodges and more.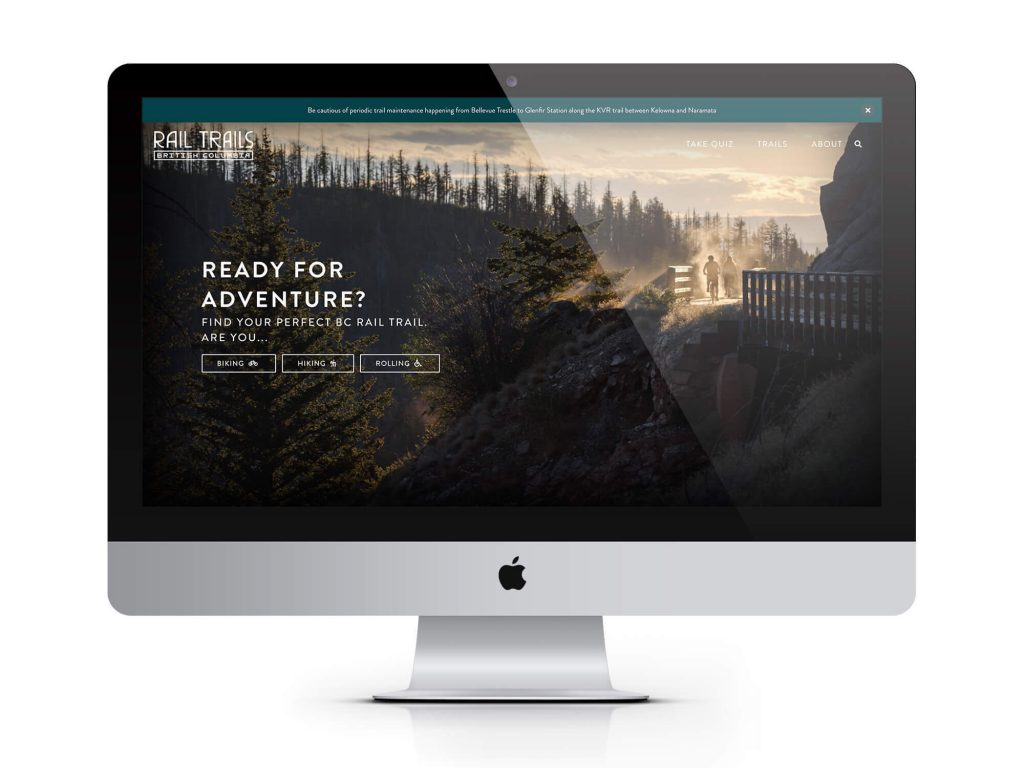 This website represents Rail Trails for the province of BC – currently showcasing trails for the Kootenay Rockies and the Thompson Okanagan regions. It is a 'go-to' resource for trail users when planning their trip and using the rail trails. The site launched June 2021 and continues to be developed post-launch with relevant business listings.
KAREN COOK,
Manager, Stakeholder & Corporate Communications
250-427-4838 X204