VALUE OF TOURISM EDUCATION & AWARENESS
Kootenay Rockies Tourism plays an important role in educating and raising awareness of regional stakeholders, residents, local government and other industries on the positive economic, social, cultural and environmental benefits tourism brings to our communities.
Tourism Week in Canada is organized nationally by the Tourism Industry Association of Canada (TIAC). It is a grassroots initiative that brings attention to the economic opportunity available to Canada through travel and tourism and the public policy challenges preventing the sector from capitalizing on those opportunities. This year, Tourism Week looked very different from other years where we celebrated the success of our industry, in addition to its economic importance.

Tourism Week in Canada aligns tourism organizations, businesses and other partners from across the country around a common vision:
A tourism sector unencumbered by government policies and recognized for its contribution to the Canadian economy.

---
TOURISM INDUSTRY RESOURCES & SUPPORT ORGANIZATIONS
go2HR is BC's tourism and hospitality human resource and health & safety association. go2HR empowers and equips employers with complete human resources and health & safety management programs designed to support strong business performance.

go2HR and the province of BC have partnered to offer complimentary HR advisory services to assist your business.

---

The British Columbia Hotel Association is the advocate and spokesperson for the interests of the accommodation industry throughout the province. Once a $3.2 billion+ revenue generating industry prior to COVID-19 – representing more than 80,000 rooms and 6,000 employees – the BCHA has been a tireless advocate and active leader in the fight toward relief and recovery, among many other priority issues.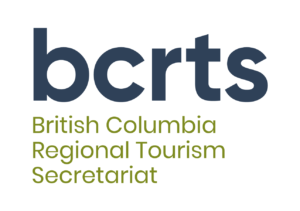 The BCRTS is a collaboration between the five regional destination management organizations including the Kootenay Rockies Tourism Association. The BC Tourism Resiliency Network is a long-term resiliency program providing BC tourism businesses with meaningful, one-on-one support to navigate the impact of the COVID-19 pandemic, adapt and recover.
---


The Tourism Industry Association of BC advocates for the interests of British Columbia's $21.5 billion visitor economy. As a not-for-profit tourism industry association, TIABC works collaboratively with its members – private sector tourism businesses, industry associations and destination marketing organizations – to ensure the best working environment for a competitive tourism industry.


Founded in 1930 to encourage the development of tourism in Canada, TIAC serves today as the national private-sector advocate for this $102 billion sector. Based in Ottawa, Ontario, TIAC takes action on behalf of Canadian tourism businesses and promotes positive measures that help the industry grow and prosper.
---
The Economic Trust of the Southern Interior uses its $50 million endowment from the Province of British Columbia to contribute to stronger communities in the Southern Interior by helping build a strong and diversified economy. They work with the region's local governments, economic development practitioners, non-profit businesses, post-secondary institutions, industry associations and accelerators to grow and diversify the region's economy. 
TheColumbia Basin Trust supports the ideas and efforts of the people in the Columbia Basin.  They take their lead from residents and communities.  Whatever the situation calls for, they adapt their role: from providing resources, to bringing people together, to leading an entire initiative. The Trust is here to offer experience and support to all Basin residents.
---