WORKING WITH INDIGENOUS COMMUNITIES
Building partnerships that support the Indigenous mission, vision and values contributes to the development of Indigenous tourism opportunities. Working with Indigenous communities and stakeholders, in creative and collaborative ways, secures a position of shared leadership in the accelerating Indigenous tourism industry.
---
12 ways to better choose words when writing about Indigenous Peoples
Language is one of the many ways that has been used to oppress Indigenous Peoples. By being aware of the ways in which implied colonialism lives in language, you can re-frame the narrative and de-colonize your works.
Link here for a guide (PDF) to help writers make better choices and to equip them with a basic understanding on ho not to repeat historically inaccurate terms, break Indigenous Protocols or use offensive language. The PDF includes full details on these 12 items:

1. Avoid using the past tense when you write about Indigenous Peoples.
2. Do not use language which props up the colonial idea that Indigenous Peoples are incapable of taking care of things themselves.
3. Do not use the possessive when talking about the Indigenous Peoples who live in a country.
4. Do not whitewash Indigenous Peoples out of history.
5. Think abut Indigenous Knowledge as holding its own copyright.
6. Be prepared for consultation to take time.
7. Collaborate and seek permission when writing about Traditional Knowledge.
8. Do not repeat inaccurate and offensive material.
9. Always choose Indigenous Style over Canadian Press style.
10. Respect Elders.
11. Recognize and respect distinct and diverse Indigenous Peoples.
12. Understand Indigenous cultures do not need to be static to be authentic.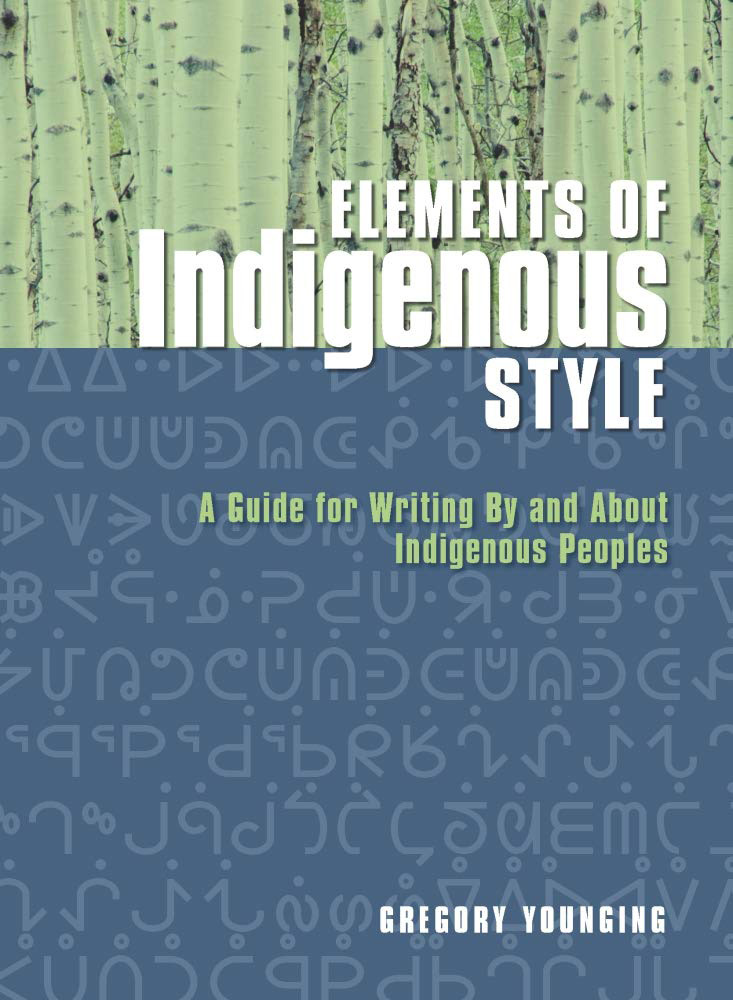 Above displays the book cover Elements of Indigenous Style – A Guide for Writing By and About Indigenous Peoples, by Gregory Younging – the authority on the topic, published by Brush Education.
---
New Program Aims to 'Spark' New Indigenous Tourism Ideas
Indigenous Tourism BC (ITBC), Destination BC (DBC) and the Tourism Innovation Lab have partnered to launch the Indigenous Tourism BC 'Spark' Program. The initiative will spark new Indigenous tourism ideas and experiences which authentically represent, celebrate and promote Indigenous cultures, heritage, language, cuisine and communities in British Columbia.

The program works by matching selected applicants with a tourism mentor, providing a $5,000 seed grant as well as additional partner support to help develop new tourism experiences.
Applications are encouraged from Indigenous entrepreneurs, small businesses and non-profit organizations in BC until December 17, 2021. Following a review process, five finalists will be invited to a virtual Pitch Session on January 25, 2022 where three winners will be selected. The organizers are especially interested in new Indigenous tourism ideas that support and / or offer shoulder season activities in rural areas, opportunities for guided interpretive programs, learning and creating authentic crafts with artists, culinary experiences and ideas that support truth and reconciliation, sustainability and / or address climate change.
---
A non-profit, stakeholder-based organization, committed to growing and promoting a sustainable, culturally rich Indigenous tourism industry. Through training, information resources, networking opportunities and marketing programs, Indigenous Tourism BC is an important resource for Indigenous entrepreneurs and communities in BC who are operating or looking to start a tourism business.
---