WEBINARS, WORKSHOPS & INFO SESSIONS
Take advantage of learning resources, tools and opportunities to amplify your marketing efforts,
enrich your visitor experiences and generate tangible business results.
---

GET RECOGNIZED FOR YOUR SUSTAINABILITY JOURNEY
Kootenay Rockies Tourism has achieved the Responsible Tourism Institute's Biosphere certification for the region and we invite tourism businesses and communities to collaborate with us on the sustainability journey. At the previous free webinar, held on October 4, 2022, participants learnt more about Biosphere Sustainability – a revolutionary system that tells us the real sustainability level of your company and connects with your customers.

It is a user-friendly digital platform that helps you develop and execute your sustainability plan directly from the 17 United Nations Sustainable Development Goals. In addition, it recognizes your commitment and demonstration of implementation through Biosphere, the seal that links you to the United Nations 2030 Agenda and its 169 goals.
The next FREE Webinar on Getting Recognized for your Sustainability Journey will be held Winter 2023.
---
ECOBASE CARBON SOFTWARE & CARBON TRAINING WORKSHOP
One of the main actions in the Kootenay Rockies Tourism Sustainability Action Plan is to help businesses calculate their carbon emissions and offer tools in offsetting and reducing those emissions. Therefore, we are offering GreenStep's carbon training program. This program provides participants with the key steps to measuring the carbon footprint of your business and then uncovering the opportunities to both reduce emissions and save money.

KOOTENAY ROCKIES TOURISM IS OFFERING THE ECOBASE CARBON SOFTWARE ANNUAL LICENSE, FREE OF CHARGE (valued at $99 plus tax) FOR THE FIRST 30 TOURISM STAKEHOLDERS WHO REACH OUT TO US.
In order to be eligible for this software, you must review the recording of the Greenstep introduction workshop 'The Carbon Challenge'.

Learn more about how you can register for the EcoBase Carbon Software and gain access to the workshop recording by emailing Sylvia or Rhiannon

Carbon Workshop #2: Measure, Manage, Report
(Took place April 21, 2021)

This second workshop comprised of the following >
An in-depth demonstration of the EcoBase Software
Activity data for common Scope 3 emission sources
Reporting, analyzing and reducing your carbon footprint
Communicating your results
In order to participate in the Carbon Workshop Part 2,
you must review the recording of the Greenstep introduction
workshop 'The Carbon Challenge'.
---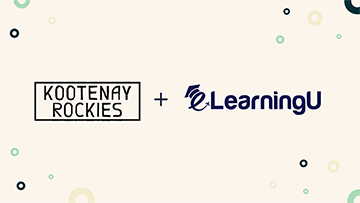 eLearningU provides world-class digital marketing to the tourism industry with the most up-to-date collection of certifications and lessons, available on-demand, any time, anywhere.

As a registered partner with Kootenay Rockies Tourism, you are eligible to receive 50% off the original course fee of $495, plus 3 months free access to the Live Lessons and Lesson Library.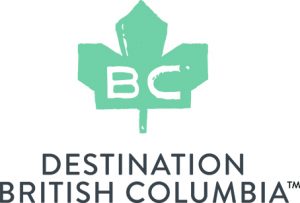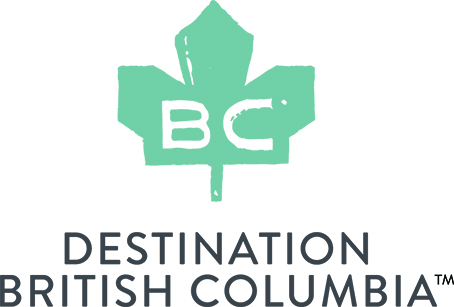 Destination BC Learning Centre – Find FREE resources and tools, featured articles, videos, guides and templates including Digital Marketing, Experience Development, Social Media Marketing and Travel Trade & Travel Media. The Tourism Digital Academy is a FREE 8 week digital marketing program program for BC tourism businesses who are interested in building their knowledge and skills in digital marketing to an intermediate level.
---
BUSINESS EDUCATION OPPORTUNITIES –

FOR TOURISM BUSINESS STAKEHOLDERS
Learning, education and training are core to Heritage BC's
work in developing the capacity, knowledge and appreciation
of heritage throughout the province.
Destination BC has partnered with Small Business BC offer free access for tourism business stakeholders across the province to online education supporting COVID-19 recovery.

---

FAST TRACK YOUR FUTURE EDUCATION SERIES
Register for five exciting and condensed six-week courses that will transform your team. Mark your calendar every Wednesday at 11am PT / noon MT for practical knowledge and guidance live from the industry's leading experts and trainers.
Leadership & Best Practices in Housekeeping – September 13 to October 18, 2023
Human Resources Leadership & Best Practices – October 25 to November 29, 2023
Financial Leadership – January 10 to February 14, 2024
Property Operations & Maintenance – February 21 to- March 27, 2024
Leadership for Hospitality Professionals – April 3 to May 8, 2024
---
go2HR – BC's TOURISM & HOSPITALITY RESOURCE
go2HR empowers and equips employers with complete human resources and health & safety management programs such as: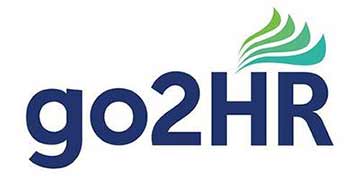 Occupational Health & Safety Fundamentals
Refresh your knowledge of OH&S. This program is free, flexible, interactive and fully-online and is designed for employers, supervisors and managers in Tourism, Hospitality and Food Services.
MORE INFO & REGISTER
---

Safer Spaces Course
Creating Sexual Harassment Free Workplaces.
This free online course has been extremely well-received by industry as it addresses one of today's concerning topics and supports employers and supervisors in creating workplaces that are free from sexual harassment.
START THE COURSE HERE

B Safe is a new 90-minute online course oriented toward staff in BC's tourism and hospitality industry. The training aims to provide staff with a strong foundation in COVID-19 health and safety protocols, and to assist them in understanding ever-evolving best practices.
MORE INFO & REGISTER
---
EDI – Equity, Diversity & Inclusion
As BC's tourism and hospitality industry navigates the post-pandemic recovery phase, workplace culture and practices are evolving to be more equitable, diverse and inclusive, which is an important element in sustainable labour recovery.
LEARN MORE
WATCH THE INTRODUCTORY EDI WEBINAR CO-HOSTED WITH TIABC
WEBINAR PRESENTATION DECK
Q&As from INTRODUCTORY WEBINAR
SUPERVISORY & MANAGEMENT LEARNING:
STUDENTS WORKPLACE

READINESS TRAINING
Explore the range of online training solutions which provides students with the flexibility to manage their own learning schedule and obtain an industry-recognized certificate.
TOURISM WORKFORCE DEVELOPMENT
A strong and resilient workforce is at the heart of a sustainable and competitive tourism destination. Kootenay Rockies Tourism offers a variety of resources to support employers including research & insights and labour attraction, training and retention information and tools.
---