WEBINARS, WORKSHOPS & INFO SESSIONS
Take advantage of learning resources, tools and opportunities to amplify your marketing efforts,
enrich your visitor experiences and generate tangible business results.
---

GET RECOGNIZED FOR YOUR SUSTAINABILITY JOURNEY
Kootenay Rockies Tourism has achieved the Responsible Tourism Institute's Biosphere certification for the region and we invite tourism businesses and communities to collaborate with us on the sustainability journey. At the previous free webinar, held on October 4, 2022, participants learnt more about Biosphere Sustainability – a revolutionary system that tells us the real sustainability level of your company and connects with your customers.

It is a user-friendly digital platform that helps you develop and execute your sustainability plan directly from the 17 United Nations Sustainable Development Goals. In addition, it recognizes your commitment and demonstration of implementation through Biosphere, the seal that links you to the United Nations 2030 Agenda and its 169 goals.
The next free Webinar on Getting Recognized for your Sustainability Journey will be held Winter 2023.
---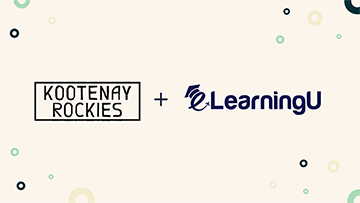 eLearningU provides world-class digital marketing to the tourism industry with the most up-to-date collection of certifications and lessons, available on-demand, any time, anywhere.

As a registered partner with Kootenay Rockies Tourism, you are eligible to receive 50% off the original course fee of $495, plus 3 months free access to the Live Lessons and Lesson Library.
The award-winning 12 Tourism Digital Marketing Course: all lessons are available on-demand so that you can pause, fast forward and return to your favourite parts any time. The course takes you on a journey of digital marketing that begins with strategy and touches on every major marketing tactic along the way.
Live Tourism Marketing Lessons, which are held every Thursday, feature a guest expert from places like Google, TripAdvisor, RedBull and some of the world's best travel brands.
The Lesson Library is an ever growing, searchable collection of lessons from some of the best tourism marketers in the industry on tops ranging from influencer marketing to free social media tools, Google Analytics and everything in between.
---
BUSINESS EDUCATION OPPORTUNITIES

FREE

FOR TOURISM BUSINESS STAKEHOLDERS

Destination BC has partnered with Small Business BC to offer free access for tourism business stakeholders across the province to online education supporting COVID-19 recovery.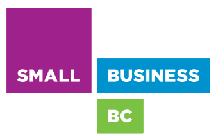 OPEN POOL CO-OPERATIVE MARKETING

PARTNERSHIPS PROGRAM

APPLICATION BASED, DUE BY NOV 30, 2022

The Co-Op Program provides cooperative, consumer-faced marketing and promotion support to Community Consortiums, Sector Organizations or approved individual or paired Communities in BC.

It supports the provincial tourism strategy to sustainably grow the visitor economy through innovative marketing and to increase tourism revenues which provide social and economic benefits for residents of British Columbia.

The program was developed in 2015 based on recommendations from a cross-section of stakeholders and Destination BC's Tourism Marketing Committee.
---
ECOBASE CARBON SOFTWARE & CARBON TRAINING WORKSHOP
One of the main actions in the Kootenay Rockies Tourism Sustainability Action Plan is to help businesses calculate their carbon emissions and offer tools in offsetting and reducing those emissions. Therefore, we are offering GreenStep's carbon training program. This program provides participants with the key steps to measuring the carbon footprint of your business and then uncovering the opportunities to both reduce emissions and save money.

KOOTENAY ROCKIES TOURISM IS OFFERING THE ECOBASE CARBON SOFTWARE ANNUAL LICENSE, FREE OF CHARGE (valued at $99 plus tax) FOR THE FIRST 30 TOURISM STAKEHOLDERS WHO REACH OUT TO US.
In order to be eligible for this software, you must review the recording of the Greenstep introduction workshop 'The Carbon Challenge'.

Learn more about how you can register for the EcoBase Carbon Software and gain access to the workshop recording by emailing Sylvia or Rhiannon

Carbon Workshop #2: Measure, Manage, Report
(Took place April 21, 2021)

This second workshop comprised of the following:
An in-depth demonstration of the EcoBase Software
Activity data for common Scope 3 emission sources
Reporting, analyzing and reducing your carbon footprint
Communicating your results
In order to participate in the Carbon Workshop Part 2,
you must review the recording of the Greenstep introduction
workshop 'The Carbon Challenge'.
---
go2HR – BC's TOURISM & HOSPITALITY RESOURCE
go2HR empowers and equips employers with complete human resources and health & safety management programs such as: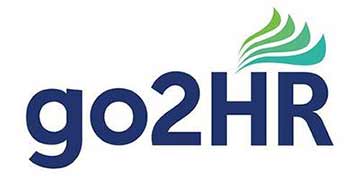 Occupational Health & Safety Fundamentals
Refresh your knowledge of OH&S. This program is free, flexible, interactive and fully-online and is designed for employers, supervisors and managers in Tourism, Hospitality and Food Services.
MORE INFO & REGISTER
---




B Safe is a new 90-minute online course oriented toward staff in BC's tourism and hospitality industry. The training aims to provide staff with a strong foundation in COVID-19 health and safety protocols, and to assist them in understanding ever-evolving best practices.
MORE INFO & REGISTER
---
Safer Spaces Course
Creating Sexual Harassment Free Workplaces.
This free online course has been extremely well-received by industry as it addresses one of today's concerning topics and supports employers and supervisors in creating workplaces that are free from sexual harassment.
SUPERVISORY & MANAGEMENT LEARNING:
NOVEMBER 30, 2022

RESOLVING STRESS CYCLES WORKSHOP
Looking to understand more about stress and your body's response to it? Join Rachel Udy go2HR Workplace Learning Coach – Psychological Health & Safety as she leads participants through a deeper dive into understanding stress and the body's response to it, while breaking down some misconceptions that 'all stress is bad'. This interactive workshop will walk you through building your own stress toolkit, helping you recognize when it's time to pause and lean into evidence-based responses to shift out of fight or flight and into relaxation
DECEMBER 6, 2022

PUTTING IN THE WORK

Sharing stories and lessons on building relations and partnerships with first nations in recreation. Around the province, Indigenous and non-Indigenous peoples and communities are coming together to create shared spaces for outdoor recreation. Creating relations built on trust and mutual respect that disrupts the harmful legacy and ongoing nature of colonialism take time, patience and commitment. In this webinar, Jordan Williams, language and culture instructor of the Lake Babine Nation and Rachelle Van Zanten will share their lessons and experiences.
STUDENTS WORKPLACE READINESS TRAINING
Explore the range of online training solutions which provides students with the flexibility to manage their own learning schedule and obtain an industry-recognized certificate.
---
Learning, education and training are core to Heritage BC's work in developing the capacity, knowledge and appreciation of heritage throughout the province.
---
TOURISM WORKFORCE DEVELOPMENT
A strong and resilient workforce is at the heart of a sustainable and competitive tourism destination. Kootenay Rockies Tourism offers a variety of resources to support employers including research & insights and labour attraction, training and retention information and tools.
---