Province Provides Wildfire Support
The Province is providing the Thompson-Okanagan Tourism Association (TOTA) and the Kootenay Rockies Tourism Association (KRT) with financial support of $200,000 each to help with tourism-related impacts from the BC wildfires, announced Minister of Tourism, Arts and Culture, Lisa Beare.
The Ministry of Tourism, Arts and Culture, Destination BC and the regional tourism associations will work closely together to ensure the funding is used to support the tourism recovery needs in the affected regions. The Province is assessing the needs of those affected by the wildfires in order to support them in the best way possible in the days and weeks ahead.
Working in close collaboration with the regional destination marketing associations, Destination BC has developed and is implementing a provincial marketing plan to help BC's tourism industry recover from the impact of the wildfires. Over the last few months, Destination BC has kept travellers informed about the areas that are affected by the wildfires while ensuring tourists know that most areas of BC remain open for business.
Tourism is a major economic driver in BC, employing 127,000 people throughout the province, supporting nearly 19,000 tourism-related businesses and contributing $7.4 billion toward the Province's gross domestic product. In 2015, the BC tourism industry generated $15.7 billion in revenue, a 5.3% increase over 2014, and a 37.3% increase from 2005.
Quotes:
Lisa Beare, Ministry of Tourism, Arts and Culture:
"I have seen first-hand the impact of the wildfires on British Columbia, and that includes the tourism sector. Today's investment will support tourism operators and business owners to mitigate tourism-related losses caused by the wildfires and this funding announcement is one of a number of steps we are taking to assist the recovery and rebuilding efforts."
Marsha Walden, CEO, Destination BC:
"The tourism industry in British Columbia has demonstrated strong growth since 2005, despite multiple external shocks, such as the global economic crisis in 2008. Working together, we will also rise above the challenges posed by this devastating wildfire season with courage, determination and strategic marketing aimed at reminding visitors why they should choose British Columbia for their next vacation. The tourism industry is a powerful force in British Columbia: approximately 19.7 million overnight visitors vacation here each year. This funding will help our affected communities return to what they do best – welcoming the world to British Columbia.
Glen Mandziuk, President & CEO, Thompson-Okanagan Tourism Association:
"Tourism is the number one economic generator in the Thompson Okanagan region and this year has realized significant business loss due to the wildfires, road and park closures, as well as issues with smoke and air quality. We are very pleased that the Ministry of Tourism, Arts and Culture has recognized the impact on our industry and provided this vital and timely financial support. With the funds provided, we will be working closely to engage our industry to implement recovery strategies that will attract visitors back to the region through the balance of the season and into the new year."
Kathy Cooper, CEO, Kootenay Rockies Tourism Association:
"Our ongoing wildfire economic impact survey from this season shows that tourism businesses in the Kootenay Rockies have been highly impacted by the loss of visitation and revenue due to the wildfire situation in our area and across the province. The funding that Minister Lisa Beare is providing is greatly appreciated by Kootenay Rockies Tourism Association and will enable our office to significantly enhance our existing marketing efforts on behalf of all of our tourism businesses. We will work closely with our communities and Destination BC to amplify our wildfire recovery marketing efforts going forward into next spring."
News Release – Sept 14, 2pm – Victoria
---
Wildfire Economic Impact Survey
We are continuing to collect information from our stakeholders and our communities regarding the economic impact the situation has had on tourism businesses throughout the region.
If you have already completed the survey, but feel that the situation has changed or evolved since your first submission, you can complete the survey again. Or, if you haven't already completed the survey, please do so at your earliest convenience.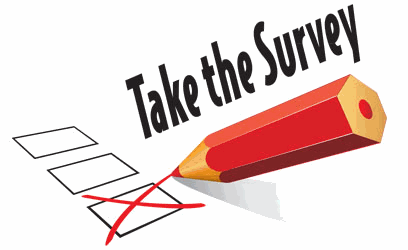 The results of the survey will be shared with Destination BC and the Ministry of Tourism, Arts & Culture.
---
CEO Message to KRT Industry Stakeholders
There is no question that we have turned the corner on the season and also on the wildfires. Although many fires are still active in this region,  the cooler air and the moisture has helped the many first responders who have spent more than two months battling this summer's blazes. In the Rocky Mountain Forest District, the backcountry closure has been rescinded and that is welcome news to the industry.
This has been one of the hardest seasons on record for tourism businesses across our beautiful province and it will take months of hard work, possibly another season or two, to get back what revenues have been lost. On the positive side, we did not lose any business structures or residences to any of our fires in this region and we are so very thankful for that.
The Ministry of Tourism, Arts and Culture has recognized how impactful the wildfire season has been on businesses in the Cariboo, Chilcotin, Coast Tourism region and Minister Beare spent time in the region assessing damage and talking to tourism businesses early on in her government's tenure.
We are very pleased that Minister Lisa Beare has also announced funding assistance to both the Thompson Okanagan and the Kootenay Rockies Tourism regions to support and extend our marketing efforts for this fall and early next spring. This will enable us to rebuild our reputation in our close-in markets as well as amplify and complement the post wildfire marketing efforts Destination BC has ongoing already.
We also extend a huge thank you to Destination BC who have provided much needed support to our organization throughout the entire wildfire season. They have conducted many media interviews focusing on positive messaging and safety, executed a print campaign, elevated our regional content on their social channels and digital platforms as well as provided us with some incremental funding that we used to heighten our consumer marketing efforts in all mediums.
We also thank so many of you for completing our regional wildfire economic impact survey that has been in the field since July and we welcome those of you who may not have had time to do the survey, to take some time to do it in the next while. Collectively, we have been recognized and your voices have been heard through the survey results.
We will be engaging with your community tourism representatives from across the region to obtain their input to help craft a marketing plan for the funds we are so pleased to receive from the Ministry. As well, we look forward to seeing many of you at our annual conference, this year being held in Golden on October 17 & 18. Now let's welcome Fall and breath a collective sigh of relief that we are turning the page on the summer of 2017.