Destinations adhering to sustainability principles contribute to a long-term balance between economic, social cultural and environmental dimensions of the geographic areas in which they operate.
Third-party independent certifications, in alignment with the Global Sustainable Tourism Council (GSTC) destination criteria and the UN World Tourism Organization vision and principles, ensure destinations are held accountable for, actively planning, implementing initiatives and measuring their progresses towards a globally shared vision for sustainable tourism.
---

On this past Earth Day 2021, Kootenay Rockies Tourism joined three other regional destination management organizations in the province who together with the Thompson Okanagan Tourism Association, operate under the umbrella of the BC Regional Tourism Secretariat (BCRTS), officially declared their commitment to pursue the
Responsible Tourism Institute's Biosphere certification.
---
This certification is based on established standards in areas that include climate change, environment, social, economy and culture – and guarantees compliance and continuous improvement through a private, voluntary and independent certification system – which is evaluated on an annual basis. Our BCRTS partner, the Thompson Okanagan Tourism Association is the only destination management organization in Canada to achieve this status and will share its experience.
Officials from world-leading sustainability organizations and regional tourism officials spoke to the significance of the certification along with the increasing priority being placed on a more sustainable tourism sector that supports a better quality of life for communities and residents, celebrates and protects Indigenous cultures through tourism and contributes to preserving BC's natural spaces.
KRT's commitment to sustainable tourism practices is realized in programs and incentives to directly and effectively support tourism operators in achieving their own sustainability goals. Those programs include free access to professional energy assessments, carbon accounting tools, communications tools and resources to help operators promote responsible travel and the new Sustainability Lens, in partnership with Sustainable Tourism 2030, a program that provides thorough assessment, benchmarking and a customized action plan for tourism businesses.
---
---
RESOURCES
Sustainable Tourism Program

Biosphere Tourism.com

Provincial News Release
---

Regional Sustainability Charter
Kootenay Rockies Tourism, following the strategic directions laid out in the 10-year Destination Development Strategy, is developing a sustainability charter in alignment with international standards* and metrics for destination sustainability.
The charter includes a final set of 34 sustainability indicators which will be used to periodically measure and monitor various aspects of destination sustainability, such as the economic contribution of tourism, employment, number of protected natural areas, resident's satisfaction, seasonality, cultural preservation, water and energy consumption, waste management and greenhouse gas emissions.
A progress report on the Kootenay Rockies Destination Sustainability journey, including the 3-year action plan for the destination can be downloaded here.


---


Sustainable Tourism 2030
Destination Certification
Coming soon.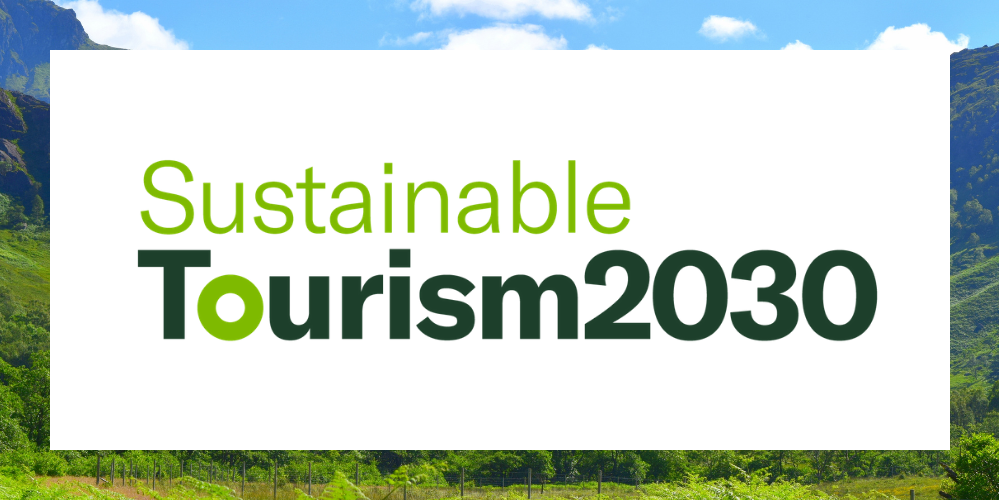 ---
Further Information
EMILIE CAYER-HUARD
Industry & Destination Development Specialist
Ph: 250-427-4838 Ext. 206

---