The Kootenay Rockies Tourism Regional Sustainability Charter and related action plan are the foundation for the Sustainable Tourism Programs offered to tourism businesses and organizations. In addition to providing direct benefits to businesses, these programs directly support the enhancements of the overall performance of the destination and the achievement of common strategic goals and targets.
Tourism businesses and Destination Management Organizations can learn more, enroll in programs and also apply for valuable funding projects.
---
BIOSPHERE COMMITMENT PROGRAM
GET RECOGNIZED FOR YOUR SUSTAINABILITY JOURNEY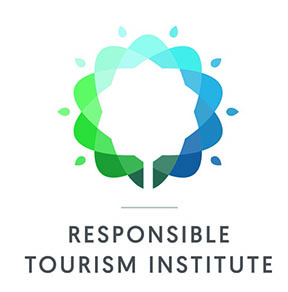 Free webinars have been held to learn more about Biosphere Sustainability – a revolutionary system that tells us the real sustainability level of your company, engages your employees and connects with your customers. It is a user-friendly platform that helps you develop and execute your sustainability plan directly from the 17 United Nations Sustainable Development Goals. In addition, it recognizes your commitment and demonstration of implementation through Biosphere, the seal that links you to the United National 2030 Agenda and its 169 goals.

To learn more about creating your Sustainability Plan, request the Webinar Recording or connect with us to book an Info Session. The next webinar will be held winter 2023.
---
SUSTAINABILITY PLEDGE
The Sustainable Tourism 2030 Pledge is a commitment to improve the sustainability performance of your tourism business or destination between now and 2030.
Kootenay Rockies Tourism has signed the Sustainable Tourism 2030 Pledge, to demonstrate our commitment to improving the sustainability of our region. We encourage stakeholders in our region to join us in this movement.
Stakeholders wishing to join us in signing the Sustainable Tourism 2030 Pledge
can satisfy both commitments required to be listed on the signatories page
of the Sustainable Tourism 2030 Pledge website:
MAKE AND MAINTAIN A PUBLIC COMMITMENT TO IMPROVE YOUR SUSTAINABILITY PERFORMANCE.
This can be done based on your existing goals, and you can use your customized action plan and sustainability report from the results of your Sustainability Lens Assessment to help make a stronger public commitment. See examples of public commitments here.
---
SUSTAINABILITY LENS ASSESSMENT
Kootenay Rockies Tourism, in partnership with GreenStep Solutions Inc. is pleased to support stakeholders in the region to measure and improve their sustainability performance through the "Sustainable Tourism Lens" assessment:
An online self-assessment of your business that provides rapid insight into how it is performing based in key areas: management, social, economic, culture, nature and environment, based on Global Sustainable Tourism Council-Recognized criteria.

You will receive a sustainability scorecard, report and custom action plan based on your responses that allows you to see where you're doing well and where you have an opportunity to improve your sustainability performance over time.

It takes most businesses between one to two hours to complete the assessment.
Kootenay Rockies Tourism is offering the Sustainability Lens Assessment FREE of charge
for one year (valued at $99 plus tax) for the first 30 tourism stakeholders who reach out to us.
ECOBASE CARBON SOFTWARE & CARBON TRAINING WORKSHOP
One of the main actions in the Kootenay Rockies Tourism Sustainability Action Plan is to help businesses calculate their carbon emissions and offer tools in offsetting and reducing those emissions. Therefore, we are offering GreenStep's carbon training program. This program provides participants with the key steps to measuring the carbon footprint of your business and then uncovering the opportunities to both reduce emissions and save money.
Kootenay Rockies Tourism is offering the EcoBase Carbon Software annual license FREE of charge (valued at $99 plus tax) for the first 30 tourism stakeholders who reach out to us.

In order to be eligible for this software, you must review the recording of the Greenstep introduction workshop 'The Carbon Challenge'. For the recording, please reach out to one of the contacts listed at the bottom of this page.


---
BUSINESS ENERGY ASSESSMENT
FortisBC and BC Hydro both have programs to provide complimentary energy assessments to small and medium sized businesses, with support for implementing energy saving measures and accessing available rebates / incentives to offset the costs of projects!
FortisBC assessments will be conducted both virtually and in-person. To book an appointment, please sign up via the FortisBC website . You must have an active utility account with FortisBC natural gas, electricity or Nelson Hydro.
BC Hydro assessments are conducted virtually with a BC Hydro Business Energy Advisor. To confirm eligibility and book a virtual assessment, please contact Melanie@GreenStep.ca
---
CLEANBC COMMUNITIES FUND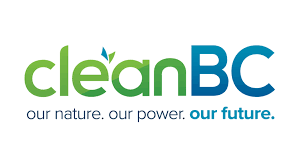 The CleanBC Communities Fund (CCF) accepted applications to fund projects that support the management of renewable energy, access to clean energy transportation, improved energy efficiency of buildings and generation of clean energy. The fund invests in public infrastructure owned by local governments, Indigenous communities, not-for-profits and projects in partnership with for-profit entities.
---
INVASIVE-WISE TOURISM PROGRAM
BC's tourism industry is ranked as the most important sector to the economy – generating billions of dollars annually. Much of the industry's success relies on BC's amazing biodiversity and variety of health, natural landscapes. Invasive species can damage BC's unique ecosystems and native wildlife – the very things that attracts visitors.
Tourism is also recognized as a major pathway for the spread of invasive species. To address these issues, the Invasive Species Council of BC (ISCBC) has partnered with a diverse group of tourism industry professionals to develop the Invasive Wise Tourism Program. ISCBC is seeking a range of operators to take part in the project over the next two years.
Receive free training, support and resources to become an Invasive Wise Tourism Partner.
Invasive Wise Tourism Operators will be promoted through ISCBC media releases, social media, newsletters, conferences and events.
---