A strong and resilient workforce is at the heart
of a sustainable and competitive tourism destination.
This section includes a variety of resources to support employers including research & insight
and labour attraction, training and retention information and tools.
---
HR ADVISORY SERVICES FOR TOURISM & HOSPITALITY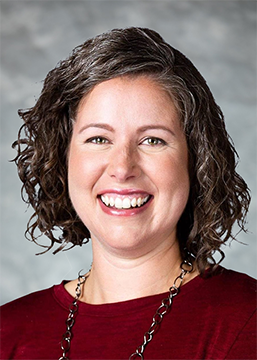 People are critical for your tourism and hospitality business to thrive and it is harder than ever to recruit and retain talent. The province of BC and the Ministry of Tourism, Arts, Culture and Sport recognizes the challenges you face and have partnered with go2HR to offer complimentary HR advisory services to assist your business. Think of this initiative as 'HR on Speed Dial' and an effective tool to realize your business recovery.

This service includes
a focus on:

Recruitment Strategy
and Planning, Onboarding,
Retention and HR Advice.
LABOUR FORCE DEVELOPMENT – TOOLS AND RESOURCES
Kootenay Rockies is a diverse tourism destination that offers a wide range of activities and visitor experiences. A strong and skilled workforce is needed to deliver exceptional guest services and support the tourism businesses.

These tools and resources will help tourism businesses recruit, retain and train employees.
Job Board and Listings
The leading free job board for tourism and
hospitality jobs in British Columbia.
Categorized as Accommodation, Food and
Beverage Services, Recreation & Entertainment, Transportation and Travel Services.
Recruitment & Retention
Attracting qualified candidates and choosing the right fit will save business owners time and money, but it is as important to keep employees happy and satisfied so they work harder and stay longer with the business.
Industry Training
Employee training and development has a direct impact on customer service as well as ensures employees are equipped with the
right tools and certifications:
Career Explorer
The region offers a wide range of job and career opportunities. The Career Explorer contains free career resources including profiles, job descriptions, training information and regional job search tips.

Health & Safety
With a focus on preventing and effectively managing workplace injuries, employers can help keep their employees safe and healthy while saving the company time and money.
Articles and Resources:
Staff Onboarding

Fulsome onboarding sets you up for a smoother workforce management experience and greater retention rates.
---
VALUE OF TOURISM VIDEO
WORKFORCE PROFILE
Lead by the Tourism Industry Association of British Columbia, the BC Regional Tourism Secretariat, Destination BC and PacifiCan have partnered on a video series to showcase the value of tourism.

Featured here is the Value of Tourism to British Columbia's Workforce video.
The Tourism and Hospitality Workforce Profile for the Kootenays – (January 2022)
COVID-19 resulted in significant layoffs, business closures, and uncertainty regarding the short-term and longer-term impact of the pandemic on the tourism and hospitality industry's demand for and supply of labour. This report was prepared as part of a larger project undertaken by go2HR. The purpose of this project is to provide the tourism & hospitality industry with up-to-date labour market information (LMI) to enable it to monitor labour market demand and supply, and effectively plan its operations.

As part of the project, detailed profiles of the labour market have been prepared at the provincial, regional and sectoral levels. This report presents a profile of the industry workforce in the Kootenay Development Region, based on a detailed analysis of Labour Force Survey data collected monthly by Statistics Canada1, complemented with the results of industry surveys (principally a survey of 800 employers and 262 employees in the industry conduct as part of the study) and other secondary data including Census data. Of those surveyed, 93 employers and 44 employees are in the Kootenays.

REVIEW THE TOURISM & HOSPITALITY WORKFORCE PROFILE FOR THE KOOTENAYS

---
SUSTAINING A COMPETITIVE TOURISM SECTOR THROUGH LIVING WAGE
What is a living wage?
A living wage is the amount a family needs to cover basic living expenses.

These basic expenses include: food, clothing, rental housing, child care, transportation, education for the parents and small savings to cover illness or emergencies. The living wage calculation is based on a two-parent family with two children – the most common family unit in BC – and each parent working full-time. The living wage changes based on costs in each region and communities. For example, for this region, the living wage for 2019 varied from $15.92/hour in the Columbia Valley to $18.90/hour in Revelstoke.
Benefit of paying a living wage for employers.


Employers who pay a living wage can expect several benefits – for both your workforce and your bottom line including lower staff turnover and retraining costs, improved staff performance, improved company reputation and profile, more freedom for contractors and very importantly, stronger local economies. In this context of acute shortages, employers from the Tourism & Hospitality sector can gain a lot from investing in a living wage and ensure the sector as a whole remains even more competitive and attractive for staff.
Learn more about Living Wage

Become a Certified Living Wage Employer
---
PLEDGE TO MEASURE
Measuring for Disability Inclusion in Your Workplace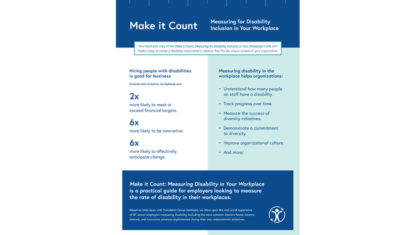 Make it Count: Measuring for Disability Inclusion in Your Workplace is a practical guide for employers looking to measure the rate of disability in their workplaces.

Organizations measure what they want to improve, so if hiring people with disabilities is a priority for you as an employer, measuring disability is a key place to start.

Hiring people with disabilities is good for business. BC businesses of all sizes know it's challenging to find and keep good employees. Please with disabilities represent an important employee talent pool that is largely untapped.
---
LOVE LIFE. LOVE WORK. CAMPAIGN


The Love Life. Love Work. campaign is a collaborative initiative between Kootenay Rockies Tourism, go2HR, the provincial organization for tourism human resources, health and safety, and Imagine Kootenay, the workforce and investment attraction organization for the Kootenay region. The campaign is set to drive web traffic to the Kootenay Rockies regional page on go2HR's website where students and job seekers will access inspirational videos and stories, job postings, training and education opportunities and other resources such as career profiles, tips and tools to search and apply for jobs and more.
LoveLifeLoveWork.com is the designated campaign Call-to-Action.
Activities include a series of regional career events and paid advertising.
Make sure all you vacant positions, seasonal and year-round are up on the go2HR online job board – it's free!
---
2019 SEASONAL
STAFFING SURVEY
go2HR and Kootenay Rockies Tourism conducted a Seasonal Staffing Survey for the region, during the time period of September 23 – October 25, 2019.
The goal of this survey was to gain insights into the labour market needs and composition of the tourism and hospitality workforce during the peak of the 2019 summer season and establish comparison with the 2017 summer season which was when the first seasonal staffing survey took place. This important information will help us identify trends, challenges and opportunities to better provide HR-related support for employers within the region.
Seasonal Staffing Survey Results 2019 Report
Seasonal Staffing Survey Results 2017 Report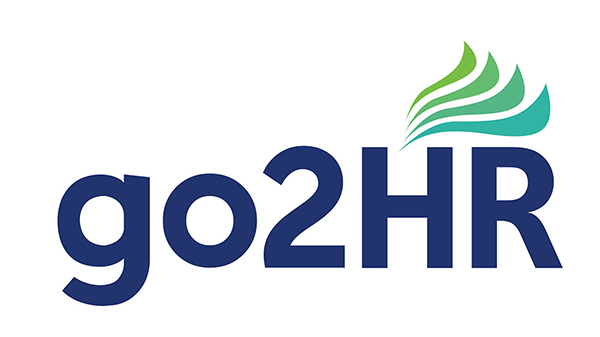 FURTHER INFORMATION
Sarah Moseley, Regional HR Consultant,
go2HR SMoseley@go2hr.ca
Talent MATCH is Here
to Help You Hire Students
Thinking about hiring a student?
Student talent can bring fresh skills to your organization and increase capacity.
And Talent MATCH is here to help you through the process. Talent MATCH provides information on wage subsidies and a recruitment guide specifically for hospitality and tourism organizations, a portal that shares your job with multiple schools and one-on-one consulting.

This program is brought to you by go2HR in collaboration with the Alliance for Arts + Culture, the BC Museums Association, and ACE-WIL (the Association for Co-operative Education & Work Integrated Learning).


FURTHER INFORMATION
Debby Reis, Project Manager,
TALENT Match
TalentMatch@acebilbc.ca

---
MORE EMPLOYER RESOURCES
GO2hr is BC's tourism and hospitality human resource and health and safety association.

Imagine Kootenay connects small business buyers and sellers in communities and supports workforce development throughout the Kootenay Rockies and Boundary regions.
Live and work in the Canadian Rockies!
If you're seeking a permanent job or seasonal work in the Canadian Rockies, Golden is a great location.
Visit the jobs section on Tourism Golden's website.
Work in Fernie is the workforce attraction and online job board for Fernie and Elk Valley.

Work in Golden is dedicated to showcasing the diverse range of job opportunities available in this outdoor adventure town.
WorkBC is the provincial government's access point to the world of work in British Columbia. It was created with one key goal – to help all British Columbians to successfully navigate BC's labour market. WorkBC helps people find jobs, explore career options and improve their skills. They also help employers fill jobs, find the right talent and grow their businesses. There are several WorkBC offices throughout the Kootenay Rockies region.
---
WEBINARS, WORKSHOPS & INFO SESSIONS
Take advantage of learning resources and tools to amplify your marketing efforts, enrich your visitor experiences and generate tangible business results.
---