Join the Kootenay Rockies Tourism staff, Board of Directors and guest presenters for the association's 40th Annual General Meeting and Tourism Industry Conference on October 17-18, at the Golden Civic Centre.  Click to Register. In addition to catching up with industry colleagues, you will hear from industry experts on digital and social media, media influencers, tourism advocacy, website tagging, Google Trekker and other topics.
Please consider donating to the popular Silent Auction! We are still accepting donations. This is your chance to have your business on display to over 100 industry stakeholders. We look forward to seeing you in Golden – forty years of collaboration in building the amazing travel destination – the Kootenay Rockies.
We have a multitude of interesting and knowledgeable speakers lined up this year.
Below is a featured presentation; Click here for the full list.
SPEAKER PROFILE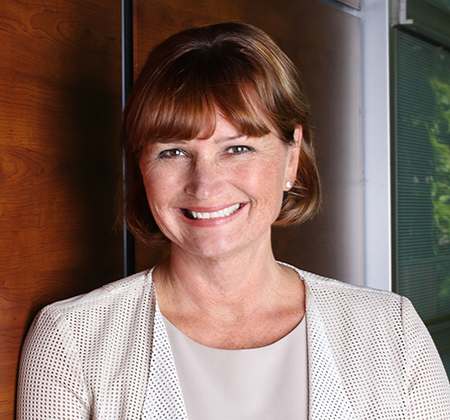 Marsha Walden, Destination BC
President & Chief Executive Officer
A life-long British Columbian, Marsha's career spans corporate leadership roles in marketing, strategy, transformation, operations, communications and social responsibility. Marsha holds a Bachelor of Commerce from UBC and loves to travel in our extraordinary province.  BC's tourism industry is on the cusp of enormous opportunity. As such, and under Marsha's leadership, the team at Destination BC has set its sights on three important goals to ensure success:  to make BC the most highly recommended destination in North America by our visitors, to achieve the highest growth in overnight travel expenditures among all Canadian provinces and to build an exceptional team of collaborative, insight-driven and results-focused people.
Mitchell Press has grown over 8 decades to become Western Canada's largest – and BC's only – premium quality, G7 Certified, high speed, professional publication printer. Why? Everything they do is guided by thoughtful consideration of client / partner's business goals. Their focus is to be the best print communication partner in Canada; they do this everyday by actively investing in the best people and smartest technology available. Award winning results, incredible efficiency and highly engaged professionals ensure your experiences will bring you back again.
Mitchell is proud to invite you to experience their new Mitchell DIGITAL print division. With the most compelling technology available and an exceptionally talented team, Mitchell DIGITAL has invested in the finest colour offerings available, the Kokak Nexpress ZX3300 recently featured at the DRUPA (the Olympics of printing in Germany) last fall. The full-service DIGITAL room is the next generation of print, unleashing special effects and size options previously reserved for sheetfed offset printers.

Pacific Coastal Airlines, a family owned and operated BC airline for over 50 years, continues to grow and connect BC communities, businesses and families. Daily service to 15 main airports in British Columbia and connecting you to another 50 communities with the Wilderness Seaplanes division. Daily flights from Cranbrook to Vancouver, Kelowna and same plane service to Victoria.
---
Invitation from the BC Hotel Association
Hoteliers and Lodging Operators are invited to join the BC Hotel Association (BCHA) for a complimentary lunch and a presentation, prior to the KRT Conference, on recent activities and initiatives for the BCHA.
DATE:  Tuesday, October 17, 2017
TIME:  11 am to 12:15 pm
LOCATION:  Island Restaurant, Golden
COST:  Complimentary (up to 2 representatives from each property)
Topics to be discussed are as follows:
Short-term rentals – provincial and national strategy
Labour Recruitment
Preferred Supplier Program Update
Check In Canada Inpact
---
Aboriginal Tourism BC and Tourism Industry Association of BC
AtBC and TIABC have joined forces to provide an opportunity for more learning and collaboration with industry decision makers.  AtBC will lead it's Forum on October 11 at the Musqueam Cultural Pavilion that will provide Stakeholders a vision for Aboriginal tourism over the next 5 years, capitalize on opportunities and what's trending in the fast-paced digital world. The forum and AGM will celebrate AtBC's 20th anniversary and accomplishments.
Following the Forum, the AtBC Annual General Meeting will be hosted at the Westin Wall Centre in Richmond on October 12 with the TIABC Summit, which will focus on national tourism issues and provide perspectives from national tourism organizations and Members of Parliament.

The 2 days of events include the TIABC AGM, the Aboriginal Tourism BC AGM, a networking reception and key industry speakers.  Click for full event details.