Message from the CEO –
As we turn the corner from what was an amazing winter with incredible snow that made our winter operators very happy, we look towards the spring / summer months and wonder what this year will have in store for us.
We all know there are several issues looming on the horizon that could negatively impact our industry and without going into each one of the those items individually, we are hopeful that our strong voices get through to government and that both Alberta and BC can find a way to work together on trade issues. The KRT Association Board of Directors wrote a letter to Minister Carole James voicing our opposition to the proposed changes to the Municipal Regional District Tax (MRDT). We haven't received any response at the time of sending this newsletter out. Stay tuned!
We have recently returned from a very successful Tourism Industry Conference and our hats are off to Walt Judas, Laura Plant, Chemistry Consulting and all the folks in Kelowna who helped make it a wonderful event for us tourism folks. And again, congratulations to both Island Lake Lodge for their 'Employee First' Award sponsored by go2HR and to our regional tourism students at Selkirk College who were finalists for the 'Winning Pitch' competition!
Take note that our own regional conference will be held this year in Cranbrook on Oct 15-16, 2018 at the Prestige Rocky Mountain Resort. More information will be coming to you soon but please SAVE THE DATE!
Lastly, I wanted to advise you about an initiative that the Thompson Okanagan Tourism Association and ourselves are undertaking with Peak Solutions Consulting. We will be conducting a 'Tourism Business Economic Impact Assessment' from the 2017 wildfire situation to give us a fact-based assessment of the economic impact on our region's tourism economy and execution of future recovery efforts by developing a lasting legacy framework with indicators to track future wildfire impacts.
We really need your participation in this survey to ensure the best possible data is informing the results. There will be an incentive for our businesses to participate so stay tuned on that! We hope to have the survey out to you mid to late April.
In the meantime, we hope your business and opportunities are very positive  and that you are looking forward to a great season ahead! Enjoy spring, it has been a long time coming!
Kathy Cooper, CEO
---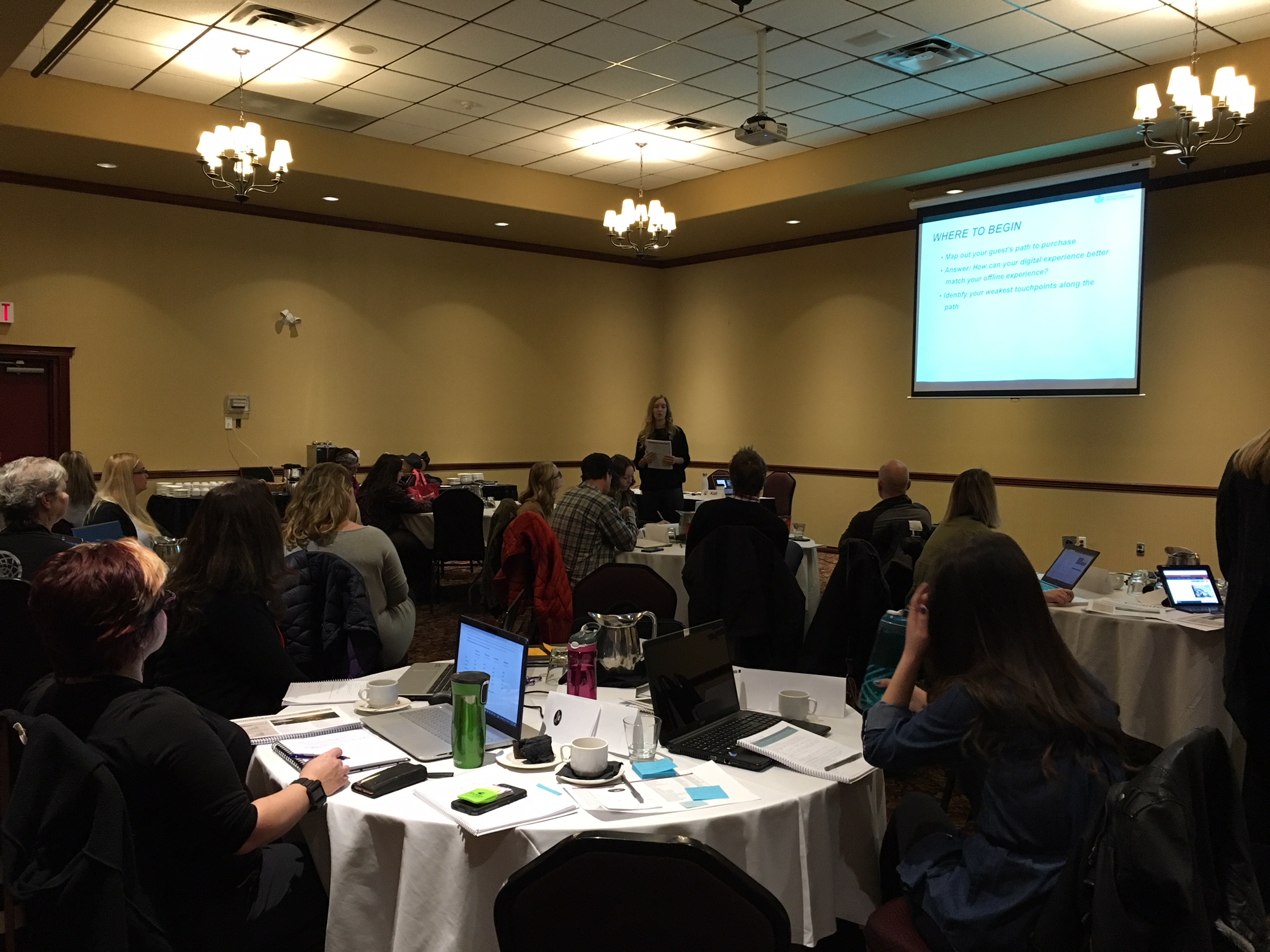 RE Session in Cranbrook 2018
Remarkable Experiences Wrap-up
This past fall and winter, 44 participants from tourism businesses  in the region attended 2, two-session workshops of Destination BC's Remarkable Experiences Program.
Participants learned the difference between a package (accommodation + activity) and an experience with the 'Experience Design' session. Experience Design connects you with the essence of a place and its people.  It engages visitors in a series of memorable travel activities, revealed over time, that are inherently personal, engage the senses, and make connections on an emotional, physical, spiritual or intellectual level. It responds to a traveller's desire to venture beyond the beaten tourism paths, dive deeper into authentic, local culture, connects with people and enriches their lives.
Next, the participants were taught the best practices for 'Digital and Social Media Marketing' and how to effectively share their story by leveraging the power of social media as an essential tool in building awareness and making emotive connections with potential travellers.  Activate your advocates on social media. Learn about some of the top social media channels for tourism and the concepts you need to know to get people talking about your business online.
In partnership with Kootenay Rockies Tourism, Destination BC will deliver the Remarkable Experiences Program to tourism businesses again in the fall of 2018 and the beginning of 2019. One of the areas selected to follow the Destination Development Program is the Columbia Valley (Invermere/Radium Hot Springs) and there will be another location in the region as well. Please contact Shannon Harrison (Shannon@KootenayRockies.com) to learn more.
---
Destination Development Update
Together with the province's tourism regions, Indigenous Tourism BC and the Ministry of Tourism, Arts and Culture, Destination BC is working on new ways to develop products and destinations, increase quality of visitor experiences, and ensure a high standard of services and amenities are in place to generate and sustain long-term demand for BC's tourism industry.
The program gathers local, regional, and provincial governments, Indigenous partners, economic development, industry organizations, tourism businesses, communities and other stakeholders for an iterative planning process to identify and discuss opportunities and impediments to development and tourism growth. Sets of 10-year destination development strategies across the Province will be created which will inform the creation of 6 regional strategies as well as a single provincial destination development strategy.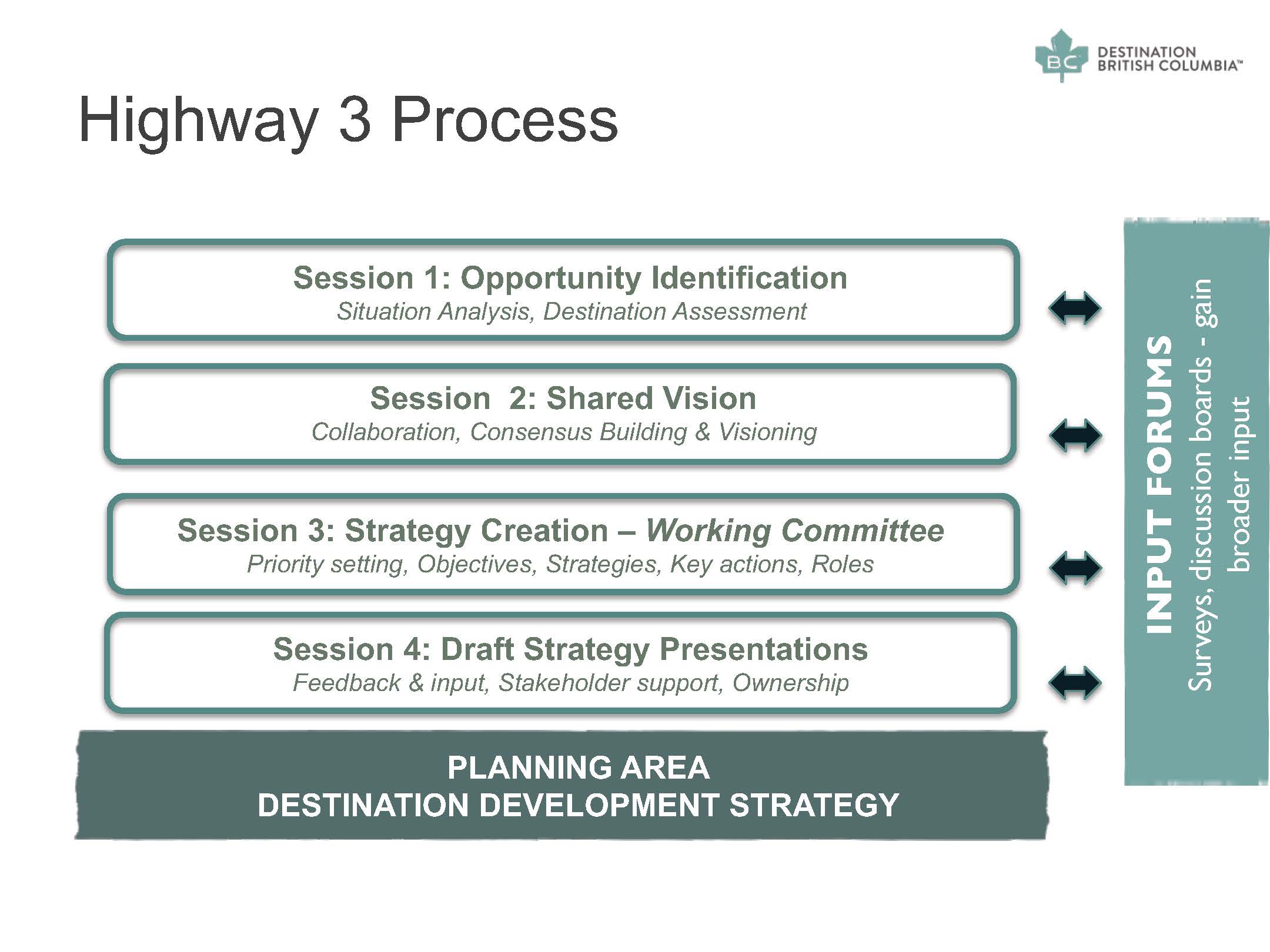 In the Kootenay Rockies region, 4 planning areas were identified as popular corridors for the Destination Development Strategic planning areas. Here are the updates on each planning area and their Destination Development Strategy status.
Hwy 1 Corridor
Working committee sessions were held in Golden February 5, 2018 and in Chase February 6, 2018
Hwy 3 Corridor
Draft strategy launch took place in Creston on March 19, 2018
West Kootenay – Revelstoke
Draft strategy launch event will take place in Nelson April 26, 2018
Columbia Valley
Strengths, Weaknesses, Opportunities and Threats (SWOT) analysis and Draft Strategy under review by the Working Committee, Destination BC, Kootenay Rockies Tourism and the Ministry of Tourism, Arts & Culture
---
Round-table Event in Cranbrook – February 15, 2018
Eleven industry professionals had their burning questions around HR and Health & Safety answered by go2HR at a recent tourism and hospitality round-table held in Cranbrook.
On February 15th, go2HR's Ginger Brunner (GBrunner@go2HR.ca), Regional HR Specialist, and Stephanie Mallalieu (SMallalieu@go2HR.ca), Industry Health & Safety Specialist, facilitated a round-table for employers representing various tourism sectors from all over the Kootenay Rockies region, including Fernie, Fairmont Hot Springs, Kimberley, Panorama, and Radium Hot Springs.
Attendees asked Human Resources (HR) and Occupational Health & Safety (OHS) questions specific to their businesses, networked with other business owners/managers in the region, and engaged in an open-forum discussion  focusing on topics of interest to the entire group (e.g. WorkSafeBC Certificate of Recognition Program, international recruitment, Joint H&S Committees, cannabis in the workplace, etc.). They also learned about valuable resources and services that go2HR offers, such as an industry-exclusive job board, direct access to HR/OHS specialists for advice, training options, and more.
The round-table was tailored to what participants wanted to learn about, and attendees were extremely satisfied, 75% of respondents to the post-event survey said they would recommend this event to a colleague.
If you are interested in attending future round-tables or would like to learn more about go2HR's programs and services, please contact Ginger Brunner (GBrunner@go2HR.ca) at 778-721-5523.
---
Career Fairs
Kootenay Rockies Tourism joined go2HR at Career Fairs in the region and in Alberta to promote career opportunities in tourism to students at the Colleges.
On March 6th, at Castlegar Selkirk College, roughly 200 students attended the 5-hour event. Tourism job opportunities were promoted and students has a chance to take an Instagram selfie in front of the Mount Assiniboine backdrop.
The following day, March 7th, a Career Fair was held at the College of the Rockies in Cranbrook. Unique to the Cranbrook event, 5 classes of high school students were bused in to attend the event. College of the Rockies Career Fair attracted over 900 college and high school students to meet with tourism employers for current and future job opportunities.
On March 14th, we attended the HOSPO Career Day at SAIT University in Calgary for a 3-hour event with over 300 students visiting the booth. Students were from the Marketing & Management, Culinary, Pastry Chef, Travel & Tourism and Hospitality Programs at the University.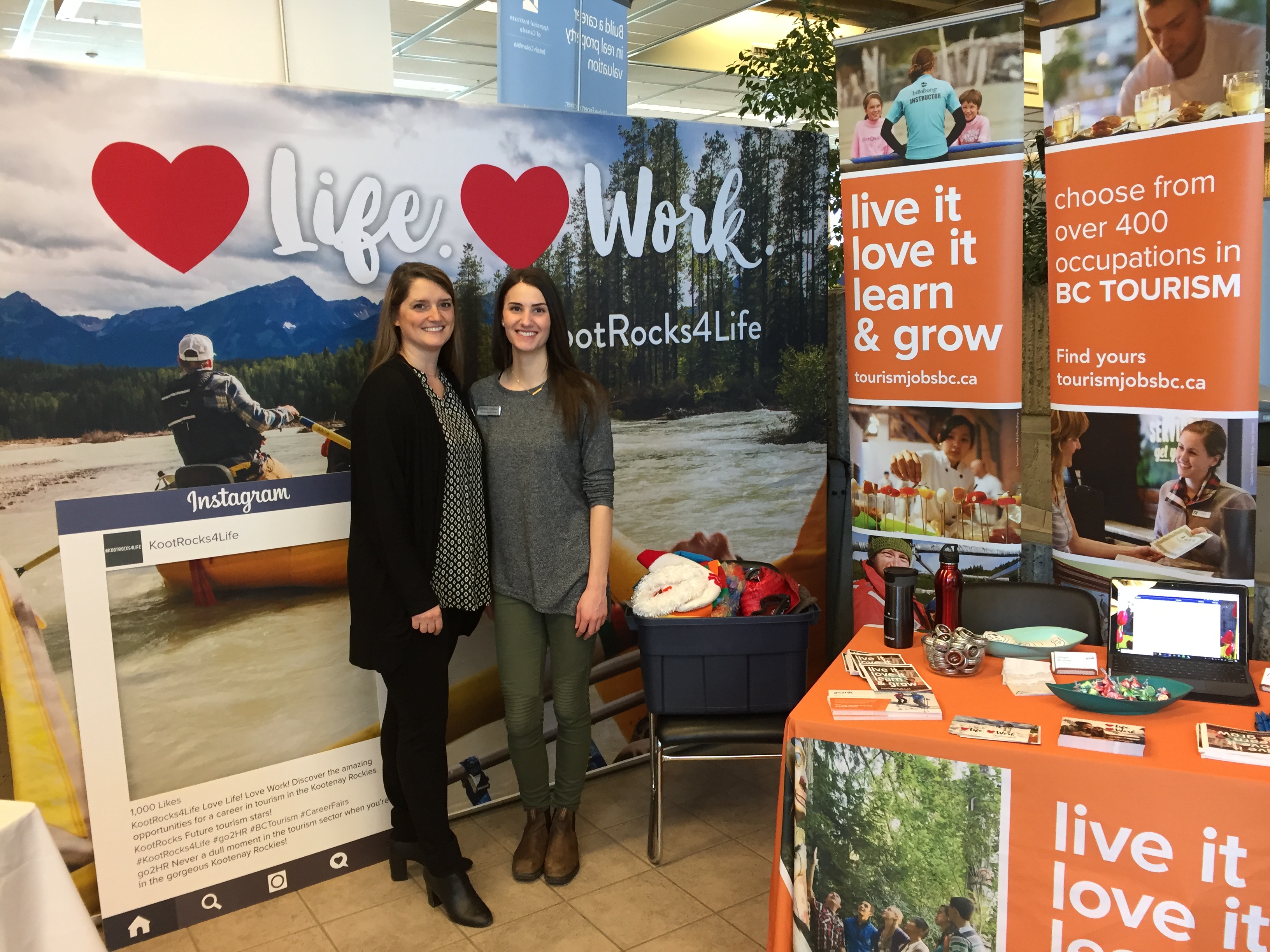 Ginger Brunner (go2HR) & Rhiannon Paterson (Kootenay Rockies Tourism)
---
Media Event
Kootenay Rockies Tourism assisted Destination BC with organizing a ski focused press trip to the Powder Highway in March. Attendees experienced the new chairlift and expanded base area at Whitewater, toured the new Josie Hotel at RED Mountain Resort, went cat skiing with Big Red Cats, and enjoyed the communities of Nelson and Rossland. Outlets represented were SNOW Magazine, MPORA, Denver Post, Colorado Life Magazine, and Mountain Magazine.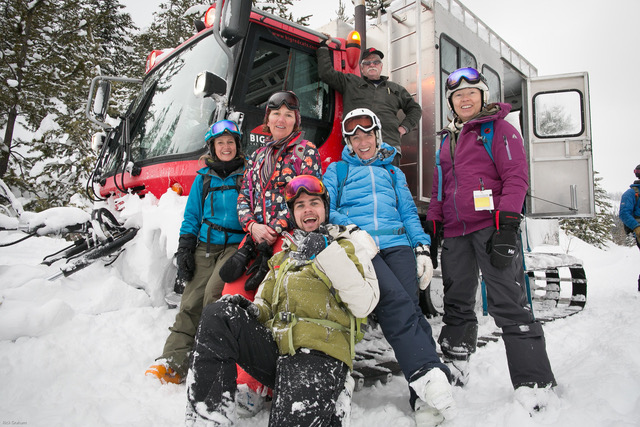 ---
Canada West Ski Areas Association 50th Anniversary Spring Conference
This conference, taking place at Fairmont Lake Louise April 24 – 26, 2018, is a great opportunity to come together as an industry. Register yourself and consider the opportunity to support others in the industry by choosing a donation in your registration.
For more information and to register, click HERE.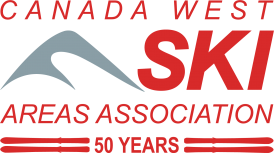 ---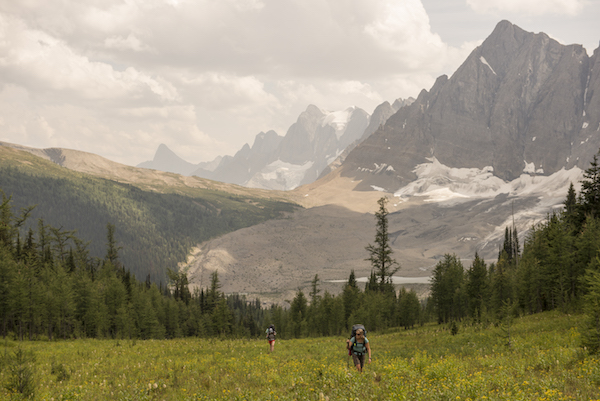 Hikers on the Rockwall Trail in Kootenay National Park, BC
National Parks backcountry campsites online reservation system
Campsites in the Banff, Yoho and Kootenay backcountry are available for online reservations for the upcoming season. This includes popular routes like Egypt Lake, Skoki Valley, the Rockwall and Little Yoho Valley. For more information, visit Reservation.pc.gc.ca or a Parks Canada Visitor Centre.
Paradise Valley (Pa10) and Lake O'Hara overnight trips must still be booked in-person or by telephone through the Lake Louise and Yoho Visitor Centres 1-877-737-3783.
---

True Key Hotels & Resorts Enters Management Agreement with Radium Golf Group
True Key Hotels & Resorts is pleased to announce a new agreement with Radium Golf Group for the management of the Radium and Springs Golf Courses. True Key is charged with overseeing the operations of both courses, food and beverage services, groundskeeping, as well as marketing, accounting, administration and human resources functions.
"The expertise and skills True Key has developed through its management portfolio are easily extendable to the golf industry," said Michael Anderson, President of True Key. "We are looking forward to working more closely with the Radium Golf Group and continuing the path to growth and success at their iconic golf operations."
---
2018 Rural Tourism Summit – Beyond the Fires
Join the Cariboo Chilcotin Coast Tourism Association and other professionals in and out of the tourism industry for their upcoming 2018 Rural Tourism Symposium. The summer of 2017 provided many learning opportunities which they will explore and share with the idea to create some best practices for the region. This also translates to other jurisdictions outside of tourism, and outside the region. The world is watching and wants to learn from their experiences.
The event will kick off Friday, April 13th with a reception at the Tourism Discovery Centre, hosted by the City of Williams Lake. The symposium itself will begin Saturday, April 14th at 7:00 AM with a breakfast in the Gibraltar Room located at the Cariboo Memorial Complex. Saturday evening will feature a dinner theatre at the Maranatha Christian School sponsored by the City of Williams Lake and TRU Tourism Management. Sunday morning also brings breakfast beginning at 7:00 AM and through the day more learning opportunities.
Date: April 13 – 15, 2018
Location: Cariboo Memorial Recreation Complex – 525 Proctor Street, Williams Lake, BC
Learn more and register HERE.
---