BC JOURNEYS
Destination BC is putting British Columbia on the map – literally.  Stunning imagery from BC's wild places has been added to Google Maps, complemented with interviews with BC locals, imagery, drone footage, immersive 360° video and featured businesses on the new BC Journeys site.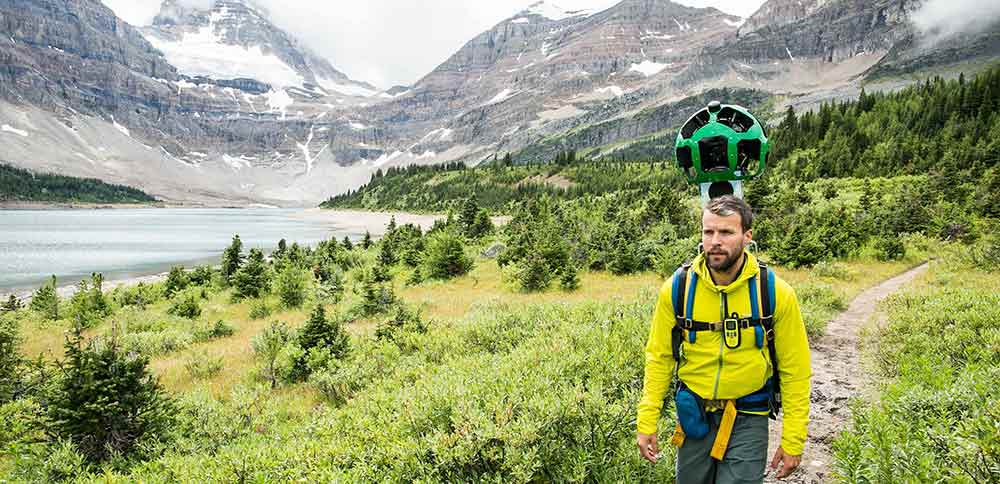 During the summer of 2016, Destination BC partnered with Google, Northern BC Tourism, Kootenay Rockies Tourism and the other regions, along with many tourism businesses to put BC on Google Maps. Using the Google Street View Trekker technology, a wearable backpack with a complex camera system on top achieved 360° views of some of BC's most beautiful terrain. The team covered almost 1,000 kilometres of wilderness over 105 days on foot, horseback, helicopter, plane and boat. This project showcases all six regions of BC.
Destination BC also sent a crew of expert content creators along with the Google Street View Trekker. These creators captured video, drone footage, 360° video and photography, highlights of which are now featured on the new BC Journeys platform and will be distributed to millions of potential visitors in the Western US this spring.
---
TOURISM CAREER AWARENESS IN FULL SWING

Have you heard of the regional 'Love Life. Love Work' Campaign?
Have you posted your vacant positions yet?
The campaign is set to drive web traffic to the Kootenay Rockies regional page on go2HR's website where students and job seekers will access inspirational videos and stories, job postings, training and education opportunities and other resources such as career profiles, tips and tools to search and apply for jobs.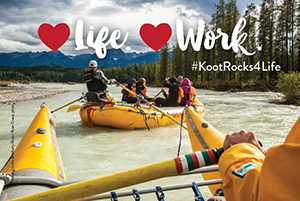 Campaign activities include a series of regional career events, paid advertising and social media posts. Ensure your vacant job positions, seasonal and year-round, are uploaded to the go2HR free online job board.
---
CANADA'S MEDIA MARKETPLACE

New York, NY – April 3-5, 2017

Kootenay Rockies Tourism's Regional Media Relations Specialist attends Canada Media Marketplace annually.  Through a series of pre-scheduled appointments with key US journalists and press, story ideas are presented, new product information as well as building regional awareness to the US media. This show is organized by Destination Canada and rotates between the east and west coasts of the US.
---
ORDER YOUR FREE #EXPLOREBC POINT OF SALE MATERIALS NOW
Destination BC continues to build on the success of the 2016 Explore BC program with the re-introduction of free point-of-sale (POS) materials. They will be available to tourism businesses to display and distribute to BC residents and visitors. Encouraging the use of the hashtag increases advocacy of BC experiences by residents and visitors resulting in greater global reach and impact of our marketing efforts. You may pre-order your free kit here.