Passport2017

Thousands of events have been planned to celebrate Canada's 150th birthday. In order to help Canadians discover, explore and celebrate the country in its 150th year, Passport2017, a travel and event discover app will be the hub for all sesquicentennial activity.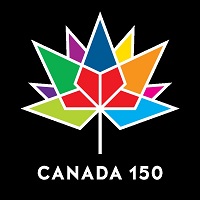 Passport2017 will be Canada's official mobile getaway to all the great events and attractions taking place throughout 2017. You can enter your events for free at this link; it's fast, easy and safe.  If you have questions about this project or experiencing any problems uploading to the site, please email Contact@Passport2017.ca
---
2017 Touring & Exploring Guide

The new Kootenay Rockies Touring & Exploring Guide is off the press and available for free distribution to your visitors.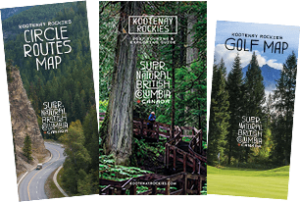 Email today to order a supply of guides.  The Kootenay Rockies family of brochures includes the multi-year Circle Routes Map, 2017 Touring & Exploring Guide and Golf Map.  The National Geographic Crown of the Continent GeoTourism Map & Guide is also available through our office.
---
Regional Consumer Website:  KootenayRockies.com
We would like you to take a look at our consumer website and specifically your business or company's profile.  The site received a complete re-design and overhaul mid-2016. Is your information current? Do we have all your links displayed including email, web, social media, videos, map location and complete content? Please take some time to peruse the site and let us know what adjustments are necessary for your property or community.
The site also includes listings of year-round FESTIVALS & EVENTS. Is there an event we should add? The KootenayRockies.com homepage showcases a rotating display of PACKAGES & DEALS.  Your property can be included here as well – all that we need is the URL to where your Packages are displayed on your website.  All of these online features are free for you on the regional site.  Take advantage and  email us today.
---
Winter Experiences

Does your business offer a winter experience?  We are enhancing the on and off-mountain winter activities section of our consumer website KootenayRockies.com as well as developing content for travel media, social media and travel trade.  We will also be including winter content in our 2018 Touring & Exploring Guide to shine the light on this region as a true winter destination that offers world-class on-snow activities.
Help us promote your winter experience by emailing us your business name and relevant information.  This will enable us to communicate with you and promote the winter experiences in future print and online projects.
---
Destination Development Update

The Destination Development planning process is continuing successfully in the West Kootenay & Revelstoke planning area. Following up on the engagement sessions held in September, Kootenay Rockies Tourism and Destination BC continued to gather input from stakeholders through individual interviews and through the deployment of an online survey.
Over 40 regional stakeholders regrouped for the second round of planning sessions in November.  The newly established working committee will now assist in finalizing the vision and goals, work on identifying roles and responsibilities and review & finalize the West Kootenay and Revelstoke Destination Development Strategy.
In parallel, the planning process for the Highway #3 Corridor – from Hope to the Alberta border, initiated earlier this month. Kootenay Rockies Tourism, in partnership with the Highway#3 Mayors and Chairs Coalition, the Thompson Okanagan Tourism region and Destination BC will be hosting the second planning workshop in Creston on February 7. Stakeholder engagement will continue through individual interviews and an online industry survey over the next few months.
For more information on this program, visit Destination BC's Destination Development or contact Emilie Cayer-Huard, Industry & Destination Development Specialist.
---
Call for Career Fair Exhibitors

Kootenay Rockies Tourism, in partnership with go2HR, the College of the Rockies, Koocanusa Publications and Selkirk College is offering a new Tourism & Hospitality section at the two regional Career Fairs this March.
March 7 – Selkirk College, 11-4pm – Castlegar
March 8 – College of the Rockies, 11:30-3pm – Cranbrook