CRANBROOK TAG CHALLENGE
YOU AND A PARTNER ARE INVITED TO PARTICIPATE IN THIS YEAR'S
CRANBROOK TAG CHALLENGE
"This is a social media sharing team event!"


What do you win?
~ Each teammate (2 people), win a 'Ale Trail Growler' filled with your favourite Kootenay Rockies craft beer
~ Bragging rights 😀 !!
How do you win?
1) Select your teammate (2 people per team).
2) One or both teammates need to have your own Instagram account.
3) Take/capture two (2) images and/or video from the selected Cranbrook & area attractions.
4) Upload your photo onto your Instagram account(s).
5) TAG your images/video with @visitcranbrook and @kootrocks .
6) HASHTAG your images/video with #explorecranbrook | #kootrocks | #18KRTIC .
WINNING TEAM will be announced on October 23, 2018
(Most number of likes to your photo/video capture = Winning Team)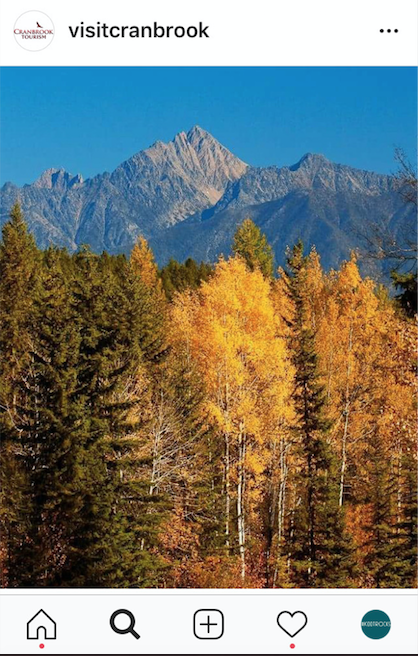 CRANBROOK & AREA SELECTION OF ATTRACTIONS
Cranbrook's Baker Street • Cranbrook's Clock Tower • Cranbrook's Ed (the elephant) • Cranbrook's Entrance Sign • Eager Hills • Elizabeth Lake Mini-Golf • Elizabeth Lake Sanctuary • Fisher Peak • Fort Steele Heritage Town • Idlewild Park • Jim Smith Lake Provincial Park • St. Eugene Golf Resort Casino • Trains at the Cranbrook History Centre
Further information:
SHANNON HARRISON
Business Advisor, Remarkable Experiences & Content Marketing
T 250-427-4838 Ext. 210